Rowena Cooper - Aunt Gussie
Credits include Royal National Theatre, Adventures of Young Indiana Jones, Trial and Retribution, Foyle's War, Heartbeat, The Bill, Prime Suspect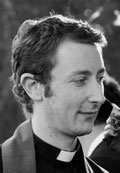 Michael Dylan - The Priest
Michael graduated from the Guildhall School of Music Drama, and has played many leading roles, including Caliban (The Tempest), Bacchus (Tales from Ovid), Stewart (Certain Young Men), and Brindsley Miller (Black Comedy).  He was nominated for Spotlight's "Actor of the Year" Award 2007.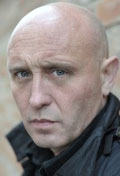 Mark Flitton - Mark
Credits include Hidden, Silk, Whitechapel, Frequency, Mistresses, The Fixer, Being Human, Hunter, Heartbeat, Casualty, Love Soup, Spooks, The Grid, The Bill, The Whistle-Blower, Baddiel's Syndrome, Dangerfield.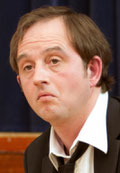 Ben Fox - Ben
Film and television credits include Swap, Gulliver's Travels, Robin Hood, Sweeney Todd, Holby City, Mad About Alice, Spooks, Casualty, Men Behaving Badly.  Theatrical credits include Radio Times (Watermill), Backbeat (Duke of York's), Guys and Dolls (Salisbury Playhouse), Judgement Day (Almeida), and Festa (Young Vic).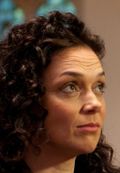 Jane Fowler - Bobbie's Mum
Credits include Glorious 39, The National Theatre, Love Labours Lost, Sweeney Todd, De-lovely, Doctors, Chicago, 42nd Street, Sunset Blvd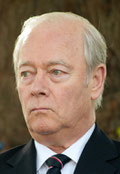 David Killick - Ted
Credits include The History Boys, A Touch of Frost, Lovejoy, Royal Shakespeare Co, The Famous Five, Midsummer Murders, A Touch of Frost, Rough Justice, Terry & June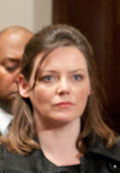 Sarah McVicar - Mary
Credits include New Tricks, Law & Order: UK, The Secret World of Sam King, Doctors, Casualty, The Case-Book of Sherlock Holmes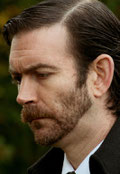 Harry Myers - Bobbie's Dad
Screen credits include Seven Days, Midsomer Murders, The Long Lonely Walk, Innocent: The Colin Stag Story, Burning Light, The Bill.  Stage credits include Save the Last Dance for Me (Bill Kenwright Tour), Marat/Sade (RSC), The City Madam (RSC), Little Shop of Horrors (Birmingham Rep), Twelfth Night (Open Air Theatre Regent's Park).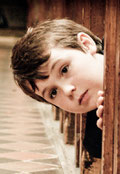 And introducing Daniel Morrissey - Bobbie