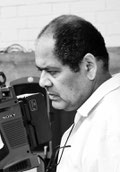 John Ignatius - Cinematographer
Credits include May Contain Nuts, Tales of the Riverbank, Saxondale, Hyperdrive, Oh Happy Day, Mee-Shee: The Water Giant, Skin Deep, Greyfriars Bobby, Tunnel of Love, That Time of Year..., 15 Storeys High, Two Men Went to War, Randall & Hopkirk (Deceased), The Innocent, Alice Through the Looking Glass, Still Here: The House of Usher, Crucial Tales, The Last Englishman.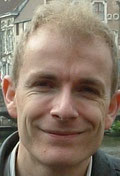 Steven Forrester - Editor
Editing credits include The Churchills, Silent Witness, Julius Caesar, Misfits, Gravity, Prince of Persia, Quantum of Solace, Me and Orson Welles, X-Men: The Last Stand, Harry Potter and the Goblet of Fire, Harry Potter and the Prisoner of Azkaban.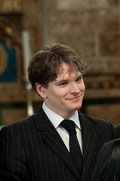 Ben Goddard - Composer
Performance credits include Jesus Christ Superstar, The Beautiful Game, Sunset Boulevard (all for Andrew Lloyd Webber), Martin Guerre, Spirit of the Man, Two Cities (for Howard Goodall), Hamlet, Much Ado About Nothing, Mousetrap, Oh What a Lovely War, & Little Shop of Horrors.  Composed and arranged music for plays at Nottingham Playhouse, The New Players West End, and Musical Director at the New Wolsey Theatre in Ipswich (10 years).  Written original scores for Macbeth and Two Gentleman of Verona.

Sean Turner - Production Designer
Theatre credits include The Lambeth Walk (Punchdrunk), Orpheus & Eurydice (The Wolsey Theatre, Ipswich), Fantastic Mr Fox (Opera Holland Park), Threepenny Opera (BADA, Lost Theatre), Under The Eiderdown (Punchdrunk), Alice the Musical (The Castle Theatre, Wellingborough), The Lion The Witch & The Wardrobe (The Point Theatre, Eastleigh), Saturday Night (White Bear Theatre), The Emperor's New Clothes (The Castle Theatre, Wellingborough), Tell Me Lies (Arts Theatre, Leicester Square), Fight Fight Fight (Hampstead Studio Theatre).  Film credits include Journey Home and City Rats.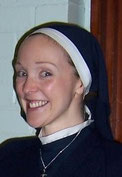 Leigh Daniels - Dance Co-ordinator
Leigh is an ex principal dancer with Matthew Bourne's company, and played the role of 'The Girlfriend' in Swan Lake at Sadlers Wells, Paris, Japan and the USA.  She has performed in many West End shows in London and around the world, including West Side Story, Singing in the Rain, and Contact.  Leigh has also appeared on TV and in feature films such as The Duchess, Alice in Wonderland, Gulliver's Travels, Sweeney Todd, Phantom of the Opera, One Day, Dorian Grey, Dark Shadows and Great Expectations due to be released soon.