News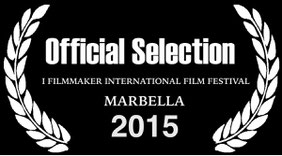 We are excited to announce that "For George" has just been selected to screen at the "I Filmmaker International Film Festival" in Marbella in December!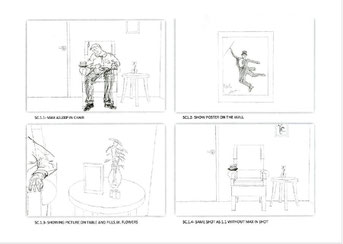 OUR NEW FILM -
"ONCE A DANCER"
We're very excited to be launching our new short film project, "Once A Dancer", with a script by our very own Francesca Jaynes.  It's a beautiful, optimistic story that deals with the positive effects of music and dance on those suffering with dementia. 
In addition to a wonderful script, we have the cast, crew, locations, and story boarding in place.  We also have a small amount of funding secured from a producer who wanted to get involved the moment she read the script, which is extremely exciting!
But additional funds are needed to get production underway, and we invite anyone who wants to become involved to get in touch.  With the success of documentaries like "Alive Inside" at Sundance last year, we are confident of the potential success for this touching and incredibly relevant story.  The award winning success of our first short "For George" was extremely gratifying, and we're very excited about the possibilities for this sensitive, heartwarming new script!
Please feel free to contact our producer Dale Mercer (dcm0519@yahoo.co.uk) at any time for an information pack and to discuss possible involvement in this exciting new project. 
"FOR GEORGE" is now on VOD!

We're delighted to bring "For George" to Video on Demand so that everyone can now enjoy our film!  We've teamed up with Reelhouse to bring you the film in full HD, and you can rent or buy it from just £1.29!  Click here to get to the player, and please get in touch after you've seen it via Facebook or Twitter (@forgeorgefilms #ForGeorge).  We'd love to hear from you!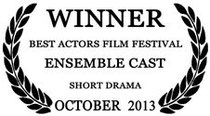 We are thrilled to announce that "For George" will be screening at the Best Actors Film Festival in San Francisco on 17th October 2013!  We are also very proud of our cast for winning the "Best Ensemble Cast, Short Drama" award.  Our congratulations to everyone!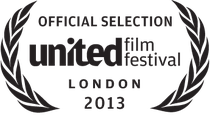 We're very excited to announce that "FOR GEORGE" is an official selection in the United Film Festival - London 2013!  The film will be screening on 18 May 2013 at 13:00.  Please join us at this fantastic event: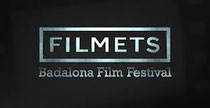 We're delighted to announce that "FOR GEORGE" is an official selection in the 2013  Badalona Film Festival in Badalona, Barcelona!  The festival will take place from 8th - 17th November, 2013.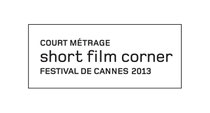 "FOR GEORGE" will be exhibited at the Cannes 2013 Short Film Corner from 15th - 26th May.
Follow us on Twitter (@ForGeorgeFilms) for all the latest!
Loading Twitter messages...